About me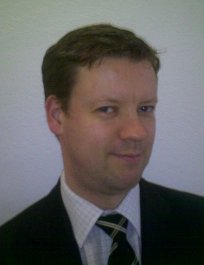 Me Online
I got sucked into various social media against my better judgment. I was being flooded by invitations. In the end, it was simpler to register, that way, you get to set your preferences for whether you're bothered when something happens.
I love what I do for a living - software development. I don't take this for granted - many people hate their jobs. I get to get paid doing something I'm passionate about.
Being a software developer by choice, I always have pet projects going in my spare time. The amount of work I put into these projects is inversely correlated with the level of interest of the things I am doing at work. Having spent a decade in the banking industry, I have seen my share of mind-numbing drudgery. The motivation for doing pet projects has always been to have fun: Discover new technologies, catch up on old ones, or just explore interesting problem spaces (The Mandelbrot set keeps popping up...).
To be fair, the banking industry also provides plenty of interesting challenges, which, due to the inverse correlation, means sudden and unpredictable shelving of pet projects. Until recently, these unfinished piles of code were simply hanging out on harddrive.
I then decided that publishing the projects would be a good motivation to get them the "last mile" - into a useable, some-kind-of-finished state. Thus, molk.ch was born.
Contact Information
Please do not hesitate to write to me at info@molk.ch.